Stock Market Dives One Day After 6 Year Bull Market Anniversary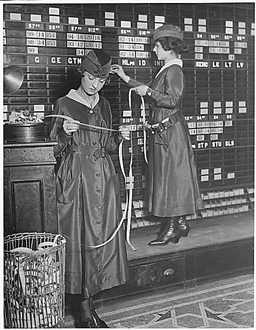 DOW 17,662.94  -332.78 points or  -1.85%
S&P 500  2,044.16  -35.27 points  -1.70%
NASDAQ  4859.80  -82.64 points or  -1.67%
Russell 2000  1,208.47  -15.11 points or  -1.24%
The Stock Market did an about face from Mondays Bull Market anniversary rally and proceeded to dive giving the S&P 500 the biggest one day loss in two months. The Market opened lower, and proceeded to trade lower for the remainder of the day. The headlines explaining the loss were fears of a Federal Reserve rate hike in June. This does not make much sense. The bond market rallied today and the rate hike talk has been going on for a while. The Market simply pulled back from the recent run to new highs. The stock that led the Market higher over the past few months, Apple, the largest company in the world, led the way back down losing -2.07 percent to close down at 124.51. Crude Oil finally began to move away from the $50 per barrel level to thee down side, closing near the $48 per barrel level. The volatility index, the VIX, popped on the Stock Market sell off, jumping +10.82 percent to close up at 16.69.  The 10 Year Treasury bond yield dropped again to close down around the 2.13 percent level. Trading volume saw about 7.1 billion shares changing hands across all trading venues, according to BATS exchange data. 
All released and proposed to be released economic reports for the week are listed below.
March 10
10:00 AM JOLTS-Job Openings report for January was 4.998M. The prior reported figure was revised from 5.028M to 4.877M. 
10:00 AM Wholesale Inventories report for January was 0.3 percent. The Market was expecting -0.1 percent. The prior reported figure was revised from 0.1 percent to flat.
March 11
7:00 AM MBA Mortgage Index report for March 7
10:30 AM Crude Inventories report for March 7
2:00 PM Treasury Budget report for February
March 12
8:30 AM Initial Claims report for March 7
8:30 AM Continuing Claims report for February 28
8:30 AM Retail Sales report for February
8:30 AM Retail Sales ex-auto report for February
8:30 AM Export Prices ex-ag report for February
8:30 AM Import Prices ex-oil report for February
10:00 AM Business Inventories report for January
10:30 AM Natural Gas Inventories report for March 7
March 13
8:30 AM PPI report for February
8:30 AM Core PPI report for February
10:00 AM Michigan Sentiment report for March